Hello, so I have this Excel table (facsimile):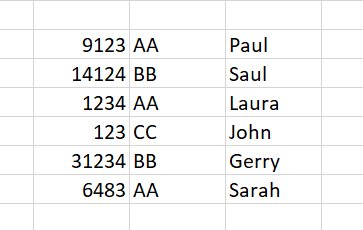 I've been asked to make it so that the table can be printed using the second column as a way to split it into more tables. So, the data should be grouped depending on the second column value.
So this table should be printed on 3 pages, and we'd get these 3 tables, one on each page:

Does Excel have some quick way to do this which I don't know of? Do you have any suggestions?
Thanks.