I am trying to extract data from AX to use in another system. I need Invoice cost by line but can't see where to get it.
INVENTITEMPRICE table has the costs in I need but I don't know how to match the dates to get the correct cost. E.g. if a sale is done after 01/01/2018 and before 26/04/2018 then the correct cost is 15.72 (See below)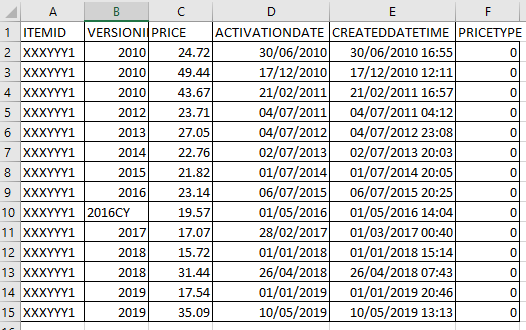 All I'm trying to do is get a cost price per invoice line but I'm not familiar with the AX data structure, can anyone help?