I have setup a backup Windows 2012 STD R2 server with Hyper-V in order to restore Virtual Hard drive backups from our live VMs if needed.
I have been able to successfully spin up the VHDs from the Windows Server 2012 STD R2 VMs, but we have one Windows 10 VM that I am having issues with.
I have copied the VHD and created a new VM exactly as the live one, as I did with the other servers, however when I try start it I get the following error.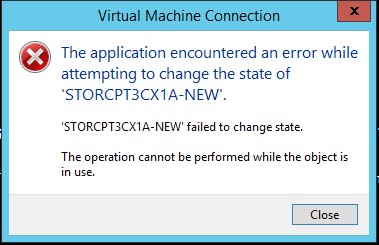 I can't see the option to delete the saved state.
what else can I do?
T.I.A.