In the Windows 10 Action Center, I am trying to remove all but a few of the quick action buttons via Group Policy. I see the GPO to hide the Action Center altogether but I don't want to do that. I'm also aware that it is possible to turn these quick actions on/off from within Windows 10 Settings but I don't think that would work for all users on a machine.
Ultimately I don't want to give the users too many quick action items but want them to be able to see the notifications that come in to the Action Center. In Settings the user is given the option to "Add or remove quick actions" and I am just looking to control that setting at the org level.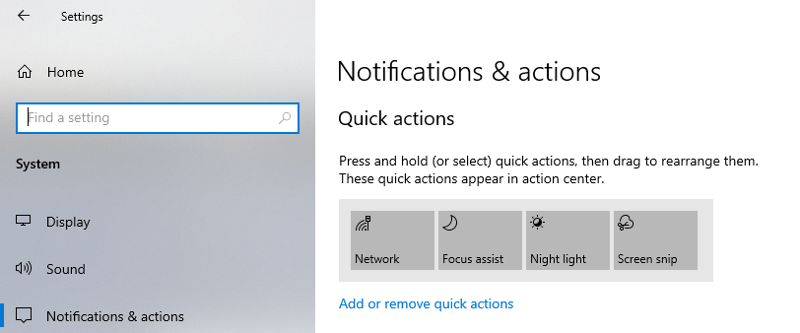 Any assistance would be appreciated.