I am trying to perform an SQL server "built-in" backup (part of a maintenance plan that was working so far) to a file share.
I understand that I have to use UNC in my file path and that the user running the SQL service should have access to the share - as such I have changed the DSQL service user to a domain user.
Checking my logs I see
Failed:(-1073548784) Executing the query "BACKUP DATABASE [model] TO  DISK = N'\\\\172.16.200...." failed with the following error: "Cannot open backup device '\\\\172.16.200.253\\Backup\\SQLDB\\model\\model_backup_2019_11_25_220003_1049249.bak'. Operating system error 67(The network name cannot be found.).




BACKUP DATABASE is terminating abnormally.". Possible failure reasons: Problems with the query, "ResultSet" property not set correctly, parameters not set correctly, or connection not established correctly.



Seems that it is actually an issue in finding the network share. This is how I have defined my destination :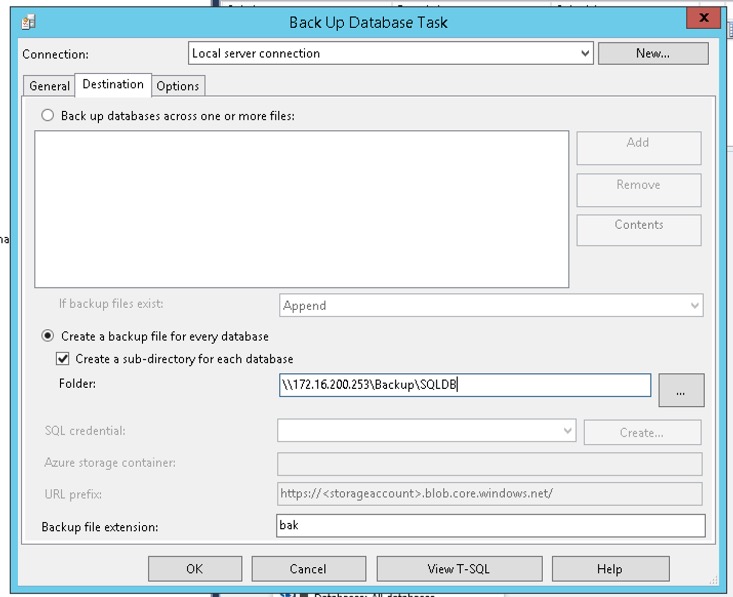 Isn't that the correct way of doing it ?