I went to extensions ( not add-ons) in Google settings and also to my control panel and programs. I saw nothing to identify these lower right hand corner popup ads. I used Malwarebytes and it found nothing and Trend micro finds nothing, I cleared all chrome data. These ads were x rated and now not so.
Within the ad you see:
Google Chrome
-
www.heavy-r.com
.
Is there a setting in Chrome to stop these or should I remove Chrome? I do see a option in the settings to restore Chrome to the default.
This started early yesterday and never before. When they pop up which is every 5-10 minutes, if I ignore them they close. When they re-appear an annoying sound.
Close does nothing and open just opens another window to some site,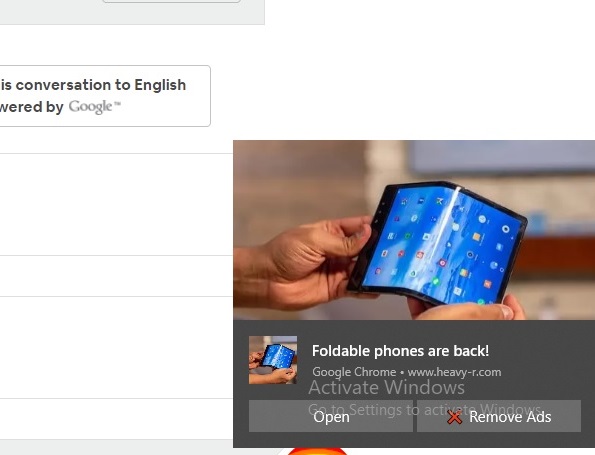 Thanks.