I am aware of the "Query is corrupt" issues caused by the MS November update.  I am a developer and sent the notice and link to the fix to all of my clients when the issue occurred.
I hadn't encountered the issue with anything I was running or developing on my office machines so I too no action.
My office machines are 64 bit Win 7 Pro, Office 2013 Pro 32-bit.
Now I'm trying to test something on my office machine and encountered the "query is corrupt" message.
I went back to the MS link with instructions to resolve the issue, downloaded the fix for my environment (ace2013-kb2965317-fullfil
e-x86-glb.
exe).  However, when I run the fix I get a message "There are no products affected by this package installed on this machine".  
I'm obviously missing something but cant' figure pout what it is.
Can anyone suggest what might be happening?
The top of this pic is snapshot from my Office application, the bottom of the pic is the snapshot from the MS 'fix' website.  I clicked on the option to download the fix to the 32-bit version of office which resulted in 'ace2013-kb2965317-fullfil
e-x86-glb.
exe' being downloaded.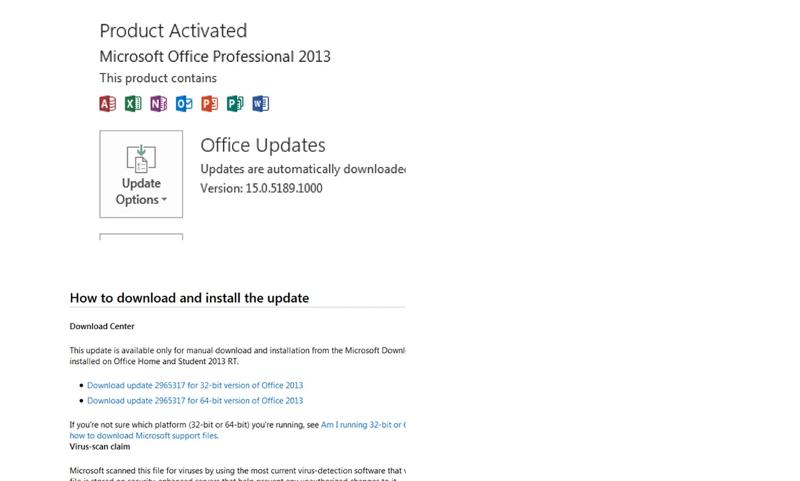 Attempt to install the downloaded file led to the message telling me the fix didn't apply to anything on my machine.