I have a sheet that needs two buttons (macros added, one simple one to add a value into each cell beside the names, and a second to add contents of an entire column into todays column.
Have a look.
The sheet has a macro to add the values from the total points column to today and everyday after.
Whatever is in column "E" will be placed in "Todays" date column. I think if there is a button to send to "Today" that would be ok.
The set base # is easy
Everytime you need to send column E to Today there is a reason. (see Anita "Row 5"... she went from 1.5 points to 3 points, we need a note that says "on nov 30 Anita became goalie), or something I will need to put a custom note in here. )  We need to be able to capture that reason, with date, somehow.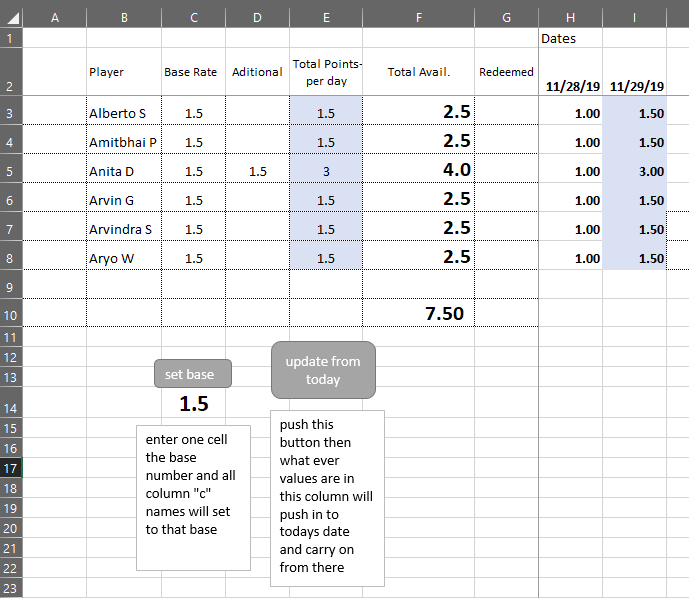 29165634.xlsm