Hi,
I need to install :
".NET Framework 3.5 (includes .NET 2.0 and 3.0)"
on multiple Windows 10 as its required by older software.
When I try to install it I get :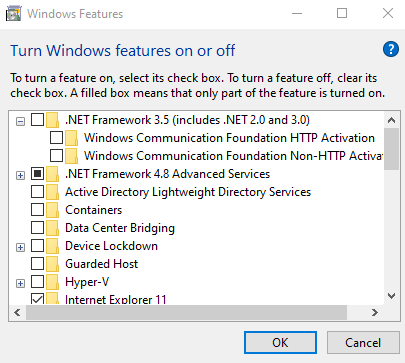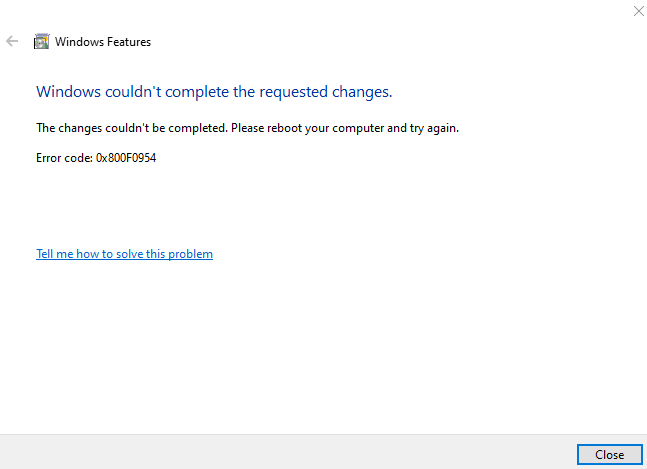 Windows couldn't complete the requested changes.
The changes couldn't be completed.  Please reboot your computer and try again.
Error Code: 0x800F0954
The customer has WSUS and Windows 10 appears to be trying ot get this install from WSUS.
Why can't it find it / get it from WSUS ?  And why can't it download from Microsoft directly if that fails ?