I need a modification to my sheet.
Currently the sheet prompts to add data from column "E"  to all date columns from last open.
What I need now is the ability to do the same thing but from a user given date, this should clear out all previously written data with the new data from "E"
So, If the sheet was last updated Nov 1 and it is now Dec 1 ,  I need the ability to update data from Nov 15th or whatever date.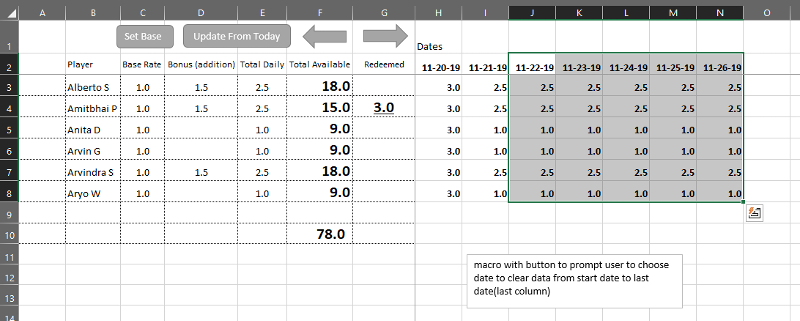 date-prompt.mp4