Hi all,
I have a customer who want's to send us PO's in cXML format via their portal from Coupa. My problem is - that I do not know how to set up a service that can receive these XML-files over HTTPS.
We are running a Windows environment with the possibility to set up a IIS (if that's any help).
This is what they need to fill out from the customers end: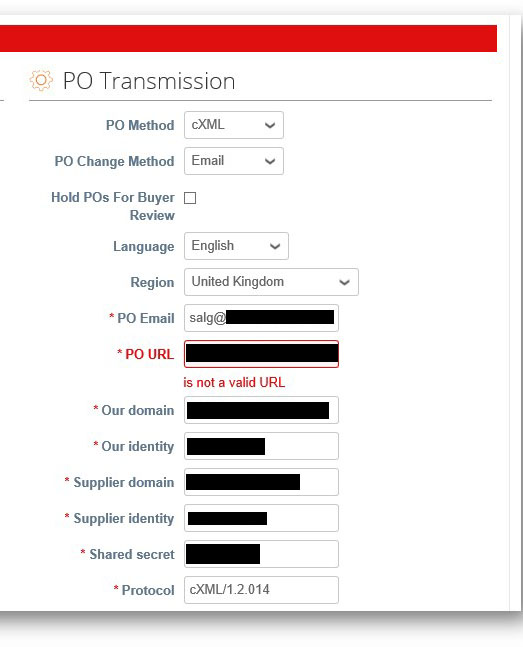 I am also willing to use a 3. party software which can do the job.
I have never done this before - so I kinda need a newbie guide for the best solution.
I hope you do understand my question - and even better - can help me :-D
Thanks!