Old WIN7 computer running Office 2010 retired replaced with a new WIN10 running MS Office 2018. User is configured with a pop account from GoDaddy and gets the following cert error when first opening Outlook.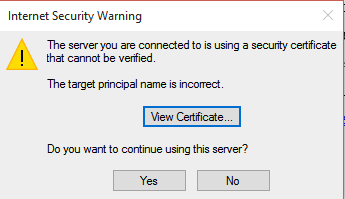 Cert error is from GoDaddy saying a name mismatch. Their pop server is pop.secureserver.net.
Note the following screenshot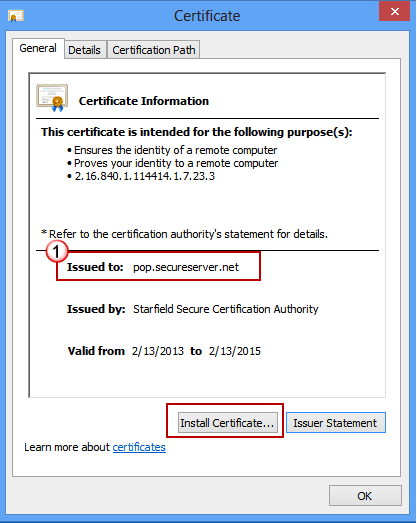 is the same error message but I didn't have the opportunity to screenshot the original. Note the valid dates are incorrect because this was taken from the following
website
. Note, I tried what the article recommends and it did not resolve the issue.
Other option was turn off the security features in Outlook that I'm not going to do.
Any ideas how to go about resolving this?