We have a user that gets data generated by a server. The data happens to have ~ (Tilde's) in it. When the user tries to filter on this data in Excel, the data does not show up. Here's the repro example he's giving us.
1. Create new Excel workbook
2. In A1, type New Header
3. In A2, put in A ~ ?
4. In A3, put in B ?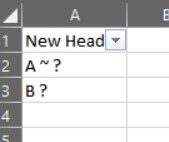 5. Turn on Filtering, and drop down filter selection box
6. Select A ~ ? ONLY, and click OK.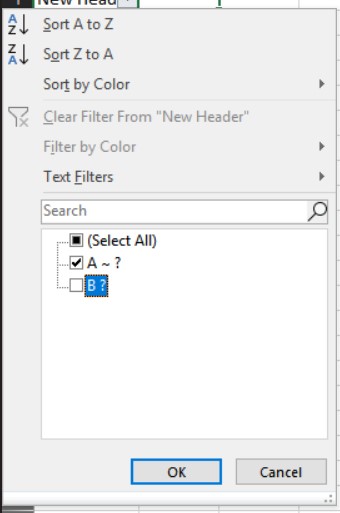 If repro'd right, nothings shows up. However, if both are selected, or just B ? is selected, it's filtered properly.
Is this a bug? Or is there something going on with the ~ because it's an Escape Character? The user insists that the data cannot be changed. I've tried to give him some workarounds, but he insists it's a bug and we need to get Microsoft involved.