I have to setup Office 365 ProPlus on a new 2019 Remote Desktop Server. I have successfully setup the RDS and am able to log into it with my users. Now I need to install Office365 for my users. I have downloaded the ODT and created a folder under C:\Office for my install files to go.
My configuration file is as follows:
<Configuration>
<Add SourcePath=C:\Office OfficeClientEdition=32>
<Add OfficeClientEdition="32" Channel="Monthly">
<Product ID="O365ProPlusRetail">
<Language ID="en-us" />
</Product>
<Product ID="VisioProRetail">
<Language ID="en-us" />
</Product>
After running the command setup.exe /download downloadconfiguration-Offi
ce365-x86.
xml I get the following error: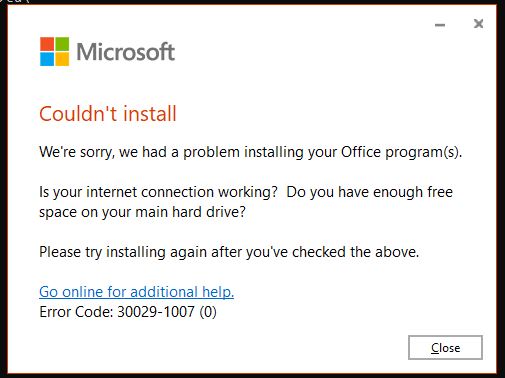 It appears that it creates the "Office" folder in the correct place but does not download any files. What could I be doing wrong? I have internet and connectivity. My issue is clearly something with the xml file as far as I can see.