Hi,
We have a spreadsheet that was supplied to us and now we have upgraded to widows 10 and the Office 365 version of Excel; now the Macros won't run.
See attached files.
I have been informed that it was compiled with the old 32 VB libraries and needs recompiling with newer 64 bit libraries.
I am at a loss as to how to do this or if this assertion is correct.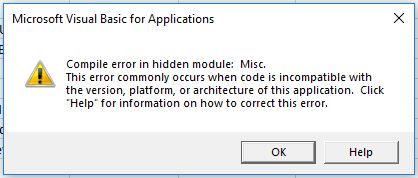 Any advice gratefully received
TIA
Jo.