Problem:
The following message appears
randomly
on some of our vdi clients (maybe 30-40 of our 1000 VDIs) . There are no signs on our kms server that the license has not been activated properly
"Microsoft Office can't find your license for this application. A repair attempt was unsuccessful or was cancelled. Microsoft Office will now exit."
As i see the sppsvc.exe (Software Protection Service) which has startup type "Automatic - delayed start" will be started as soon an office application will be started. We also determined (procmon.exe) that the process will loop through various files and folders in C:\Windows\System32\catroo
t, C:\Windows\WinSxS, various Registry Keys and its subkeys while starting. Sometimes the services taske more then 25s to start, sometimes less than 8s.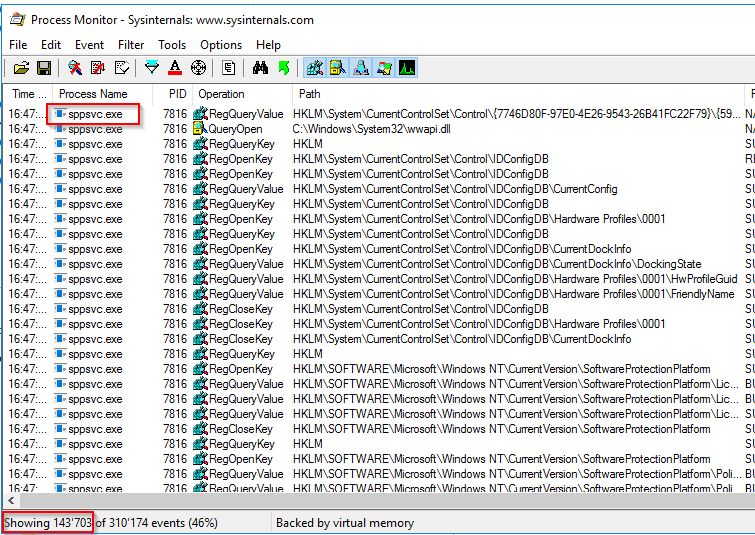 I guess that the problem is that as soon an office application has been started and the service has a very delayed start, this message occurs. Office licensestatus is empty and turns "green" as soon the sppsvc.exe service has been started.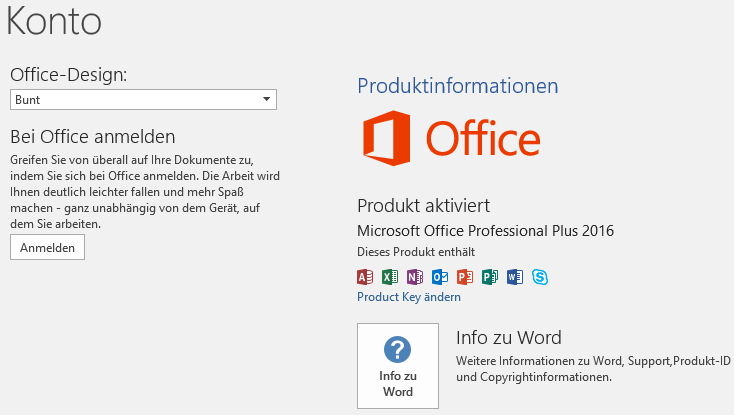 Office will be activated while client deployment with the following statements
cscript "C:\Program Files (x86)\Microsoft Office\Office16\ospp.vbs" /rearm
cscript "C:\Program Files (x86)\Microsoft Office\Office16\ospp.vbs" /inpkey:<KMS KEY>
cscript "C:\Program Files (x86)\Microsoft Office\Office16\ospp.vbs" /act
Enviroment
VDI based on VMware View Horizon 7.5
OS: Server 2016 1607 LTSB
Office: 2016
Regarding
https://discussions.citrix.com/topic/381117-microsoft-office-cant-find-your-license-for-this-application/
 a possible workaround could be to rename the C:\Windows\System32\Catroo
t folder but i am unaware of the possible impacts
Cleanmgr.exe has already been executed which removed about 10'000 files in C:\Windows\System32\CatRoo
t\{F750E6C
3-38EE-11D
1-85E5-00C
04FC295EE}
There is only one office 2016 kms license key installed on the system