Hi Team,
We've been having issue this past few days with one of our VMs used as fileshare. When there's tons of I/O intensive task like backups and deleting stuff on the fileshare. The VM crash and we get the following error: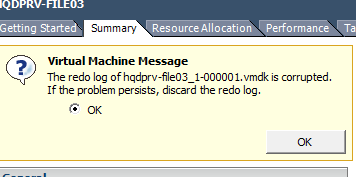 The hqdprv-file03-000001.vmdk seems to be causing the issue.
Here's the datastore for the VM: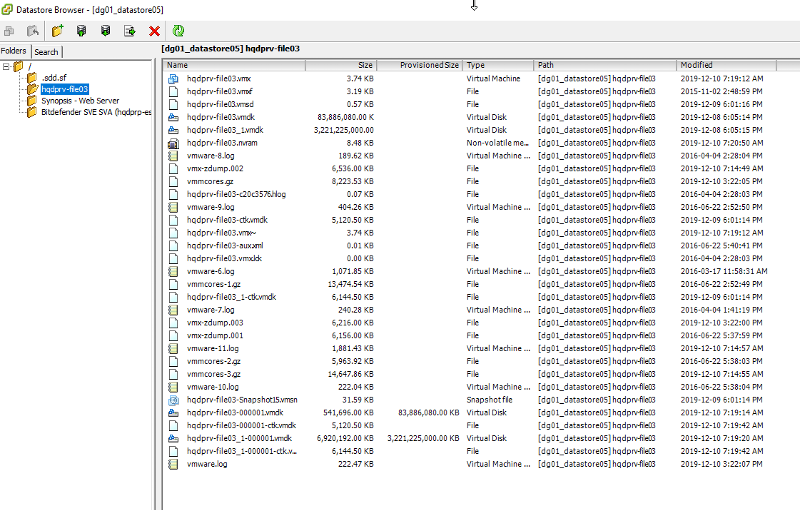 Is there any outlers? If you need any more information, please let me know. I would like some pointer on how to rectify that situation
Thank you for your time.