I have a workstation domain-joined that has a Windows unshared C: drive and a shared D: drive.
The D: drive isn't reachable by permissioned group members.
I find that the Windows firewall is blocking access.
I find that there's a Domain enforced rule in the firewall but I can't figure out what is affected.
Here is all that I can see: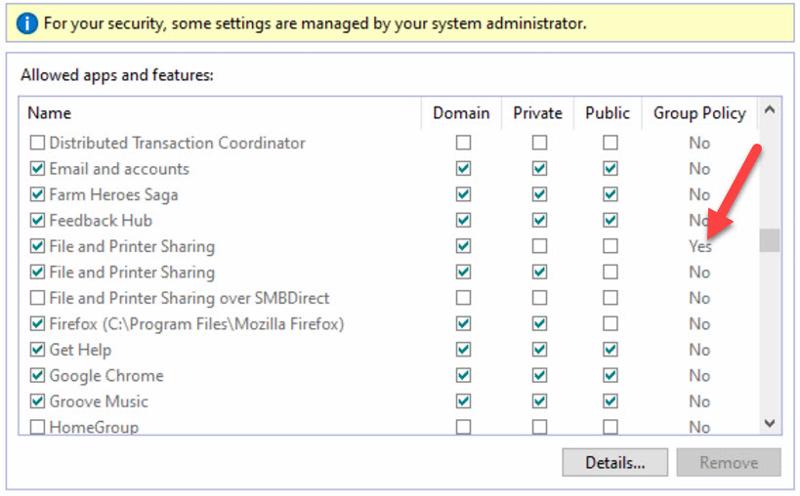 How to know where this comes from in better details than this?
I've reviewed the few GPOs and nothing pops out as obvious.
Surely nothing that I've done!
Other workstations don't seem to have this same thing at all.