Hi,
A MS Access database get corrupted so we tried the Compact and Repair process from another non-corrupted MS Access database.
It worked fine but we got these error codes and messages on the new created "
MSysCompactError
" table: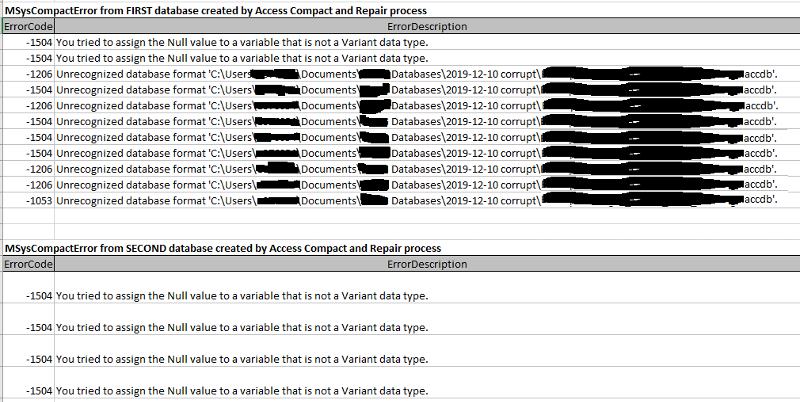 But we really don't know what these error codes really means.
We must identify which of the errors generated by the Compact and Repair process indicate data loss or which don't.
Do you some experience with that?