Attempts to install Windows Server Back Role on a VM  (Server 2016) fails.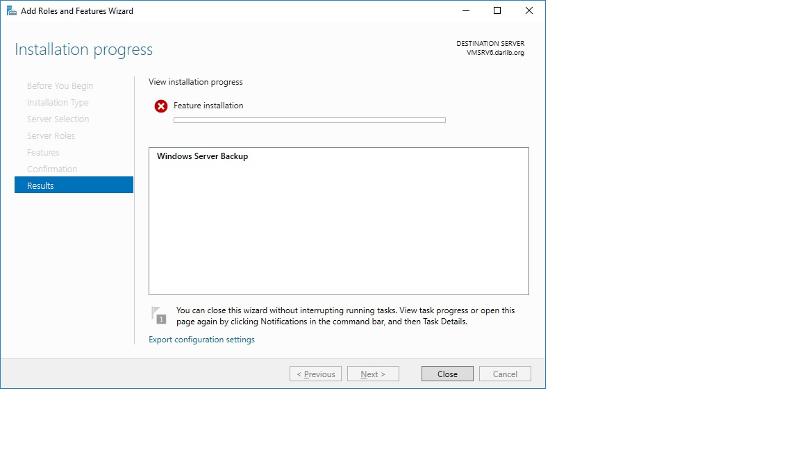 I have reviewed various known issues that were posted regarding this issue in the past such as
group policy issues, language update issues, and so on. None of those previous historic issues are relevant to my server.
I currently use Veritas to run backups but this single VM seems to fail and I am attempting to troubleshoot that issue by testing if I can get a successful backup using Windows Server Backup.