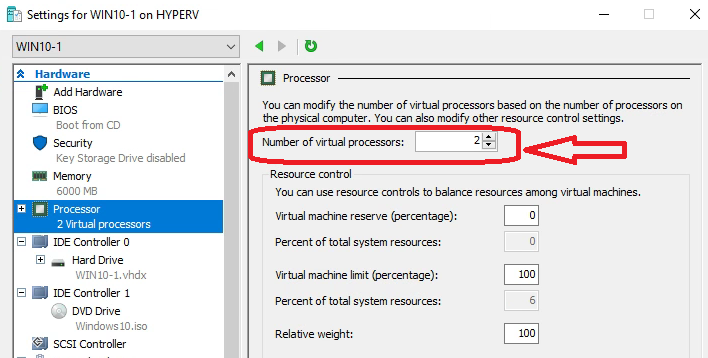 Hi,
I have a new Hyper-V Server equipped with two physical Intel Xeon Silver 4110 LGA3647 2.1Ghz 11MB 8/16 CPUs.
Currently I am running 4 VMs - (1) Application/File Server, (2) Domain Controller, (3) Terminal Server and (4) Windows 10 (that I use for testing). There are total 8 users who do Word/Excel/Outlook and web surfing.
What is the best way to divide up the CPU and cores in Virtual Machine settings among three major VMs - APP/DC/TS?
Thanks.