hi everyone,
My environment is running on exchange 2016, all mailbox are connected to exchange 2016 via outlook 2010.
All mailbox able to connect to the exchange 2016, except for one user mailbox.
This user account and mailbox is working fine previously, but due to some problem we removed the mailbox from outlook 2010, and now when we try to setup the profile, it keep prompting asking for user account and password, I entered the correct ID and password but it keep prompting back asking to enter credential.
Step troubleshot i have taken:-
- Clearer all saved credential in the PC
- Delete old OST file and re-create new OST
- Disable the mailbox and re-create a new mailbox for the user, same issue occurred.
- Tested email auto configuration, autodiscover failed for this mailbox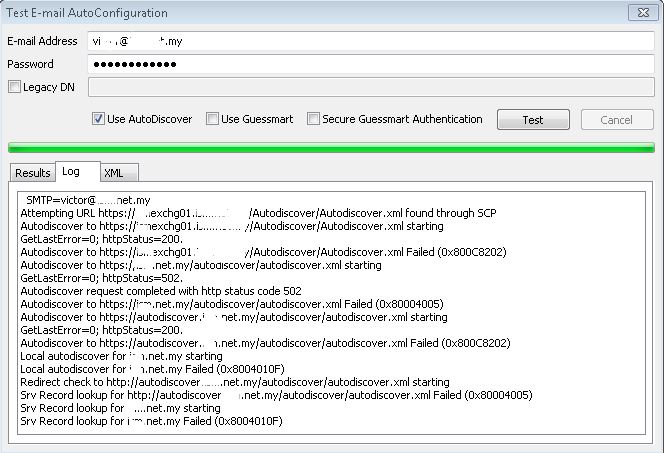 Does anyone has encounter this issue before? any way to fix this?
Thank you.