Access runtime error 3270
Trying to open Access from another App with parameters.
This normally works:
"C:\Program Files\DBName\MyDb.accde" /CMD S%key
It sends a parameter to the DB and the DB opens with a query on that parameter. On one client I'm getting a box "Macro Single Step" (See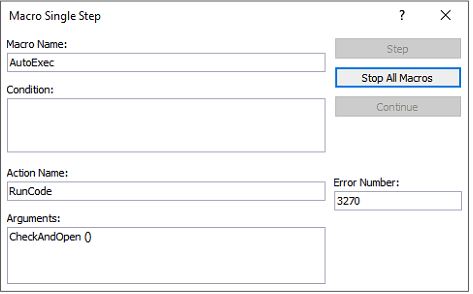 Pic)
PC is Win 10, it has Office 365 installed, I'm running Access from runtime version 2013.
Anyone know how to fix this?