Microsoft has done it again. Buggered up the UI for no obvious reason and trivial benefit to a handful of amateur users.
In version 1903, the behaviour of the Explorer "Save As" option has changed to what some twat obviously thinks is a more useful way to access our data.
This screenshot illustrates the problem: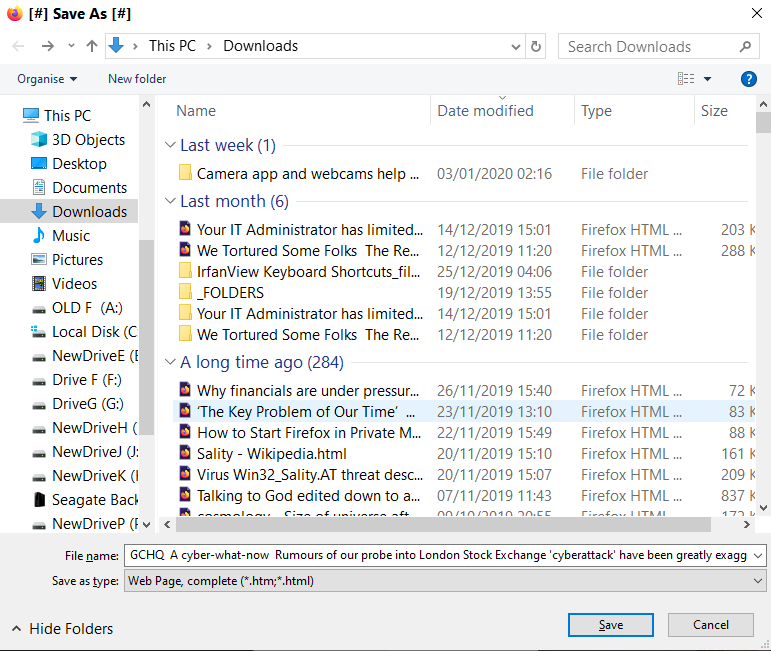 I've designed my folder structure so that all my subfolders sit under the root "_FOLDERS". Up till I foolishly upgraded from 1803 to 1903 the week before Xmas, that ensured that my root was always the top entry. But as the screenshot shows, the idiotic windoze UI change now categorises entries by date groups (a la Outlook mailbox) and the more recent files I've added the further down the list the _FOLDERS will go, until it disappears.
Despite an extensive hunt I cannot find an option to disable this unwanted behaviour.
Anyone know how?