Hi guy,
I'm configuring a cisco switch (slm2024).
This is what i want to do:
port 5 -> VLAN 10 (LAN)
port 12 -> VLAN 5 (WAN)
On port 12 is connected a ISP modem/router. This router provide a DHCP of private class (192.168.0.X/24)
On port 5 is connected a laptop
I don't understand why laptop is getting a IP from DHCP...it's in a different vlan!
Maybe this issue from vlan1?
This is config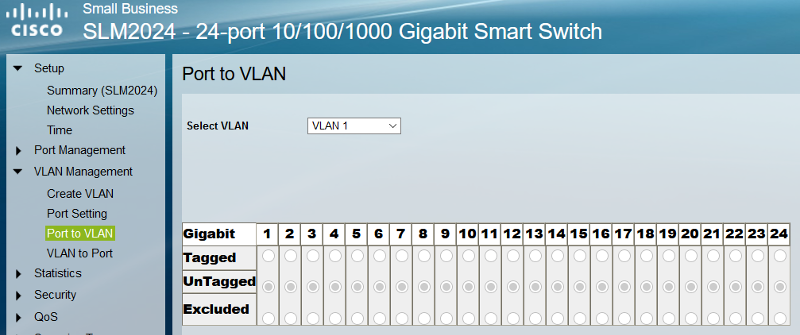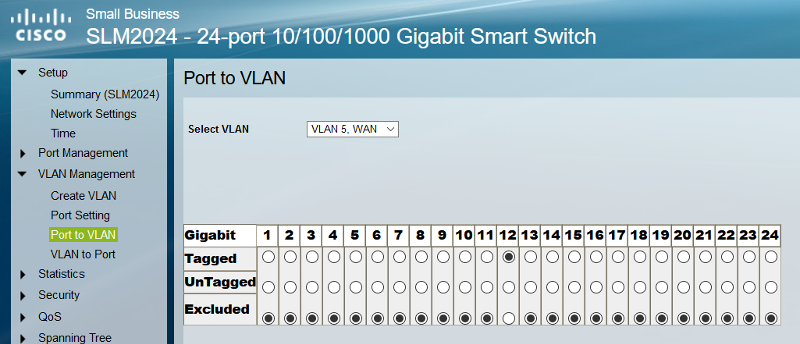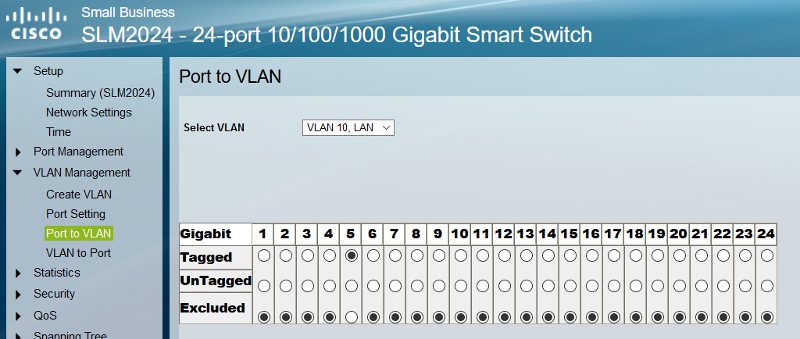 Thanks!