Hello. We're not familiar with Synology's NAS apps so we ask you for help with choose best one because Synology offers many apps for backup. What we expect from backup:
Backup to the external USB drive
The external USB drive can be encrypted
Possibility to recovery from Windows device ) (in case of NAS damage, we don't want to wait until NAS will return)
Access to data on the USB device (In case of NAS damage)
Synology has a lot of apps for backup, as on a screen below, but as I said we are not sure which from them fulfil our requirements.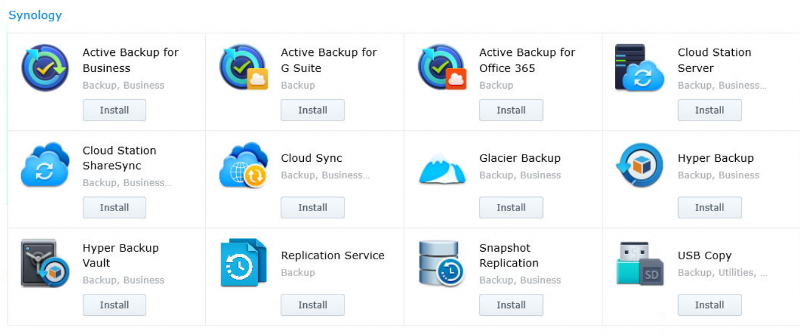 Can you advise us about these apps? Or warning if some of them making problems.