Hi,
I want to completely uninstall Exchange Server 2007. I have removed user mailboxes, removed public folder database, removed user mailbox database, removed storage group, deleted offline address book and removed exchange administrative group, but when I want to uninstall the server from I get this message:
Error:
Exchange server "SERVER NAME" was not found. Please make sure you have typed it correctly.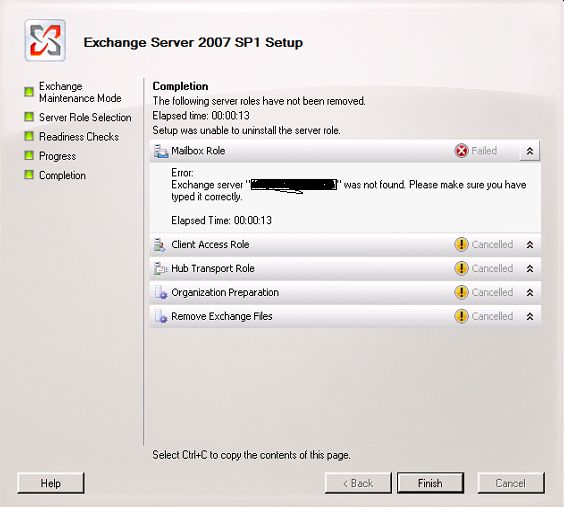 The server name is correct.
How can I then uninstall the server?
Thanks,
Ronnie