Add VM to Vsphere Client 6.7 and install OS
I have Small Damn Linux ISO on my PC where I installed VMware Workstation.
I have installed Vcenter on Vmware Workstation and have opened Vsphere Client from within Vcenter, I created new VM, but I want to point the CD  to the ISO image on my PC.
Not sure which option in the screenshot below should I select, because neither of them will allow me to browse to the location of the ISO image.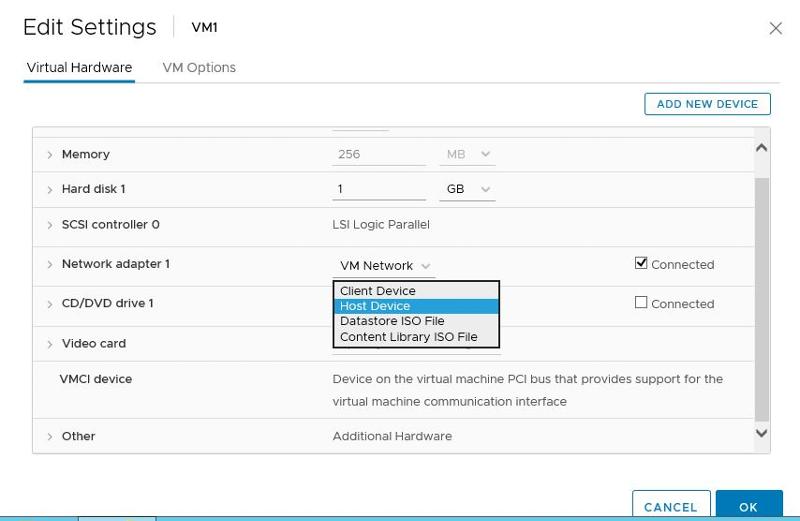 Thank you