I have in my c# application a combo box from which i  select a record and then
use the split command to get then items in the combo  (See Screen with the Combo box Below)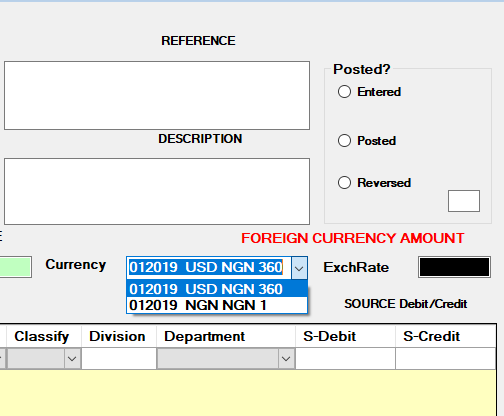 The problem i have is that ordinarily if i click on a record it show give me the last figure  exchange rate
in the exchange rate box.
What happen right no is that is i just click I dont get anything selected into the exchange rate box (see below)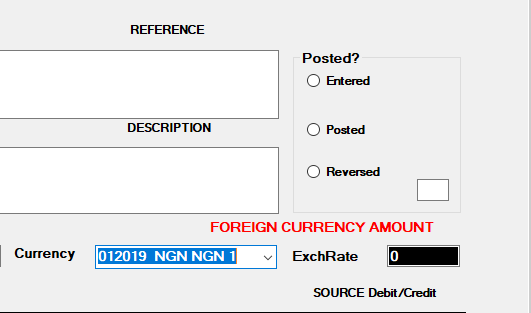 Now when i introduced the message box and just click ok after the messagebox comes up i get the required result
see screen below.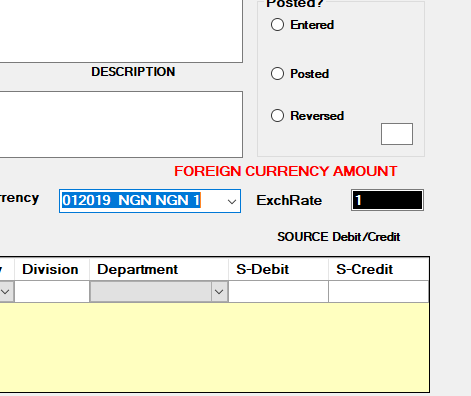 Definitely i dont want my application to ship out with users having to Click ok on message box
How can i solve this problem.
There must be  a way to get the selection without  the message box
The detailed code is shown below:
[private void glTRANSCurrencyValue_Selec
tedIndexCh
anged(obje
ct sender, EventArgs e)
        {
            // Setting index to 0 at form load ensure that script below is not processed during combo initial load
            if (this.glTRANSCurrencyValue
.SelectedI
ndex != 0)
            {
                glTRANSExchrateValue.Text = "0";
                System.Data.DataRowView selected_row = glTRANSCurrencyValue.Selec
tedItem as System.Data.DataRowView;
                // Always use this TryParse to determin a selected value. Thencomment ou the Message Box once satisfied
                bool isNumeric;
                int i;
                string str = glTRANSCurrencyValue.Selec
tedText.To
String();
                isNumeric = int.TryParse(str, out i);
                MessageBox.Show("The value of i is " + i);   // Always uncomment this line to see how TryParse worked
                string phrase = glTRANSCurrencyValue.Selec
tedText.To
String();
                string[] words = phrase.Split(' ');
                int j = 0;
                foreach (var word in words)   // Always put cursor on words to determine content of each field field[1] ..... field[n]. Can also Use switch to get the fields
                {
                    j += 1;
                    switch (j)
                    {
                        case 3:                            
                            break;
                        case 5:
                            string var2 = $"{ word}";
                            glTRANSExchrateValue.Text = var2;
                            break;
                    }
                }
            }
        }[/code]
Please Help
Olukay