It's been a while since I used IDBE Ribbon Creator in an Access 2013 application.  I'm setting up a new application a designed the ribbon using IDBE.  At this point there isn't a lot of functionality built into the ribbon so there are only two tabs, 'FIle' and 'Action'.
As best as I remember I followed all of the same steps as in previous applications.and set up the ribbon to be the main ribbon in the application.  My ribbon shows but the development tabs (Home, Create, External Data, Database Tools) are also included.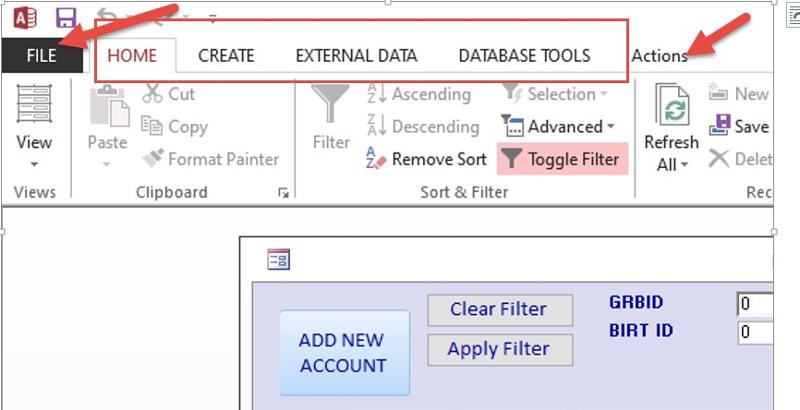 The arrows are my tabs.
In other applications that I used IDBE the development tabs don't show.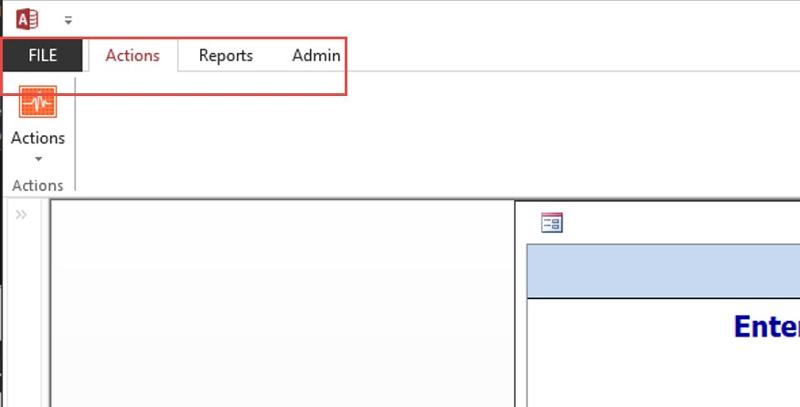 I'm sure I forgot a step needed to supress/hide the Development tabs but can't remember how to make that happen.
Does anyone know?