The idea is to create a script that removes rows where there are 2 or more numbers from different "decis". A deci is defined as numbers from 1-9, 10-19, 20-29, 30-39, 40-49, 50-59, 60-69, 70-79, 80-89, and 90-99,
There should be:
1) a prompt would ask for input of "Maximum numbers allowed from different decis" or something similar. If the input is one (1) then
2) choose the sheet to be processed
3) sheet "Numbers_3" would be edited as follows:
 This process should be able to be repeated for any sheet similar to "Numbers_3"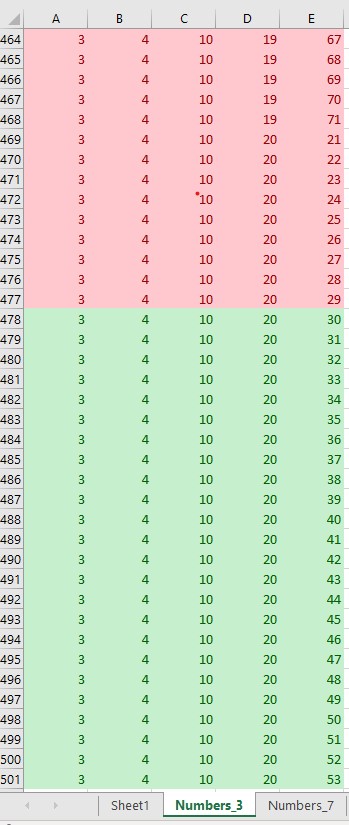 Notice how all the green rows contain number from only 1 "deci". That is the goal.
Remove-rows-with-2-or-more-numbers-.xlsb