A bug in the attached script creates all blank output when the cell references have not data.
For example, cell BR10 is blank, so the "Numbers_3" sheet has not data. It has to do with blank cells, because when I put data in that cells I get cell data in "Numbers_3" sheet.
I would like to resolve it where I can have blank cells because if I have to put data beyond number 70 I will need another script that will delete any row containing any number above 70.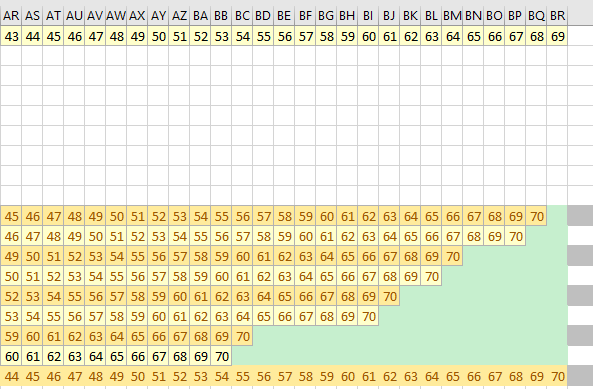 Green represents blank cells
The attached file contains data in all the "Numbers_X" sheets but after the macro is run only Numbers_2 has data and it is the only filled line.
CreateCombinationsBug_sheetsblank-c.xlsb