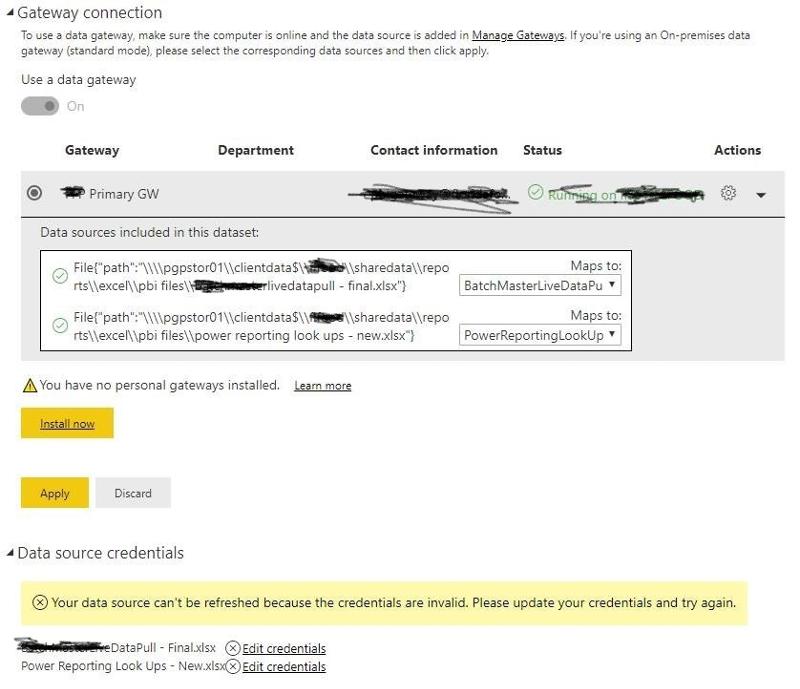 Hi:
The above screenshot shows that the Power BI refresh (both manual and scheduled) failed due to invalid credentials.  We have tried changing credentials and other properties but to no effect.
As you can tell, the two connections are represented by shared paths to Excel spreadsheets.  And, these spreadsheets pull data from a SQL view successfully.
This virtual machine from which this screenshot was taken pulls data from the box that has a personal gateway installed.  But, the virtual machine itself does not have a personal gateway installed.
What is the remedy for this?
Thank you!
Software Engineer