I am having an Audio/U-PHORIA Meltdown!
I recently upgraded my version of the Mac OS. Today, I found Audacity needed to be upgraded to a 64-bit version. I did so, then found my microphone did not work.
I see that Audacity recognizes my behringer U-PHORIA UMC202HD

I check System Preferences and verified the mic works with this test...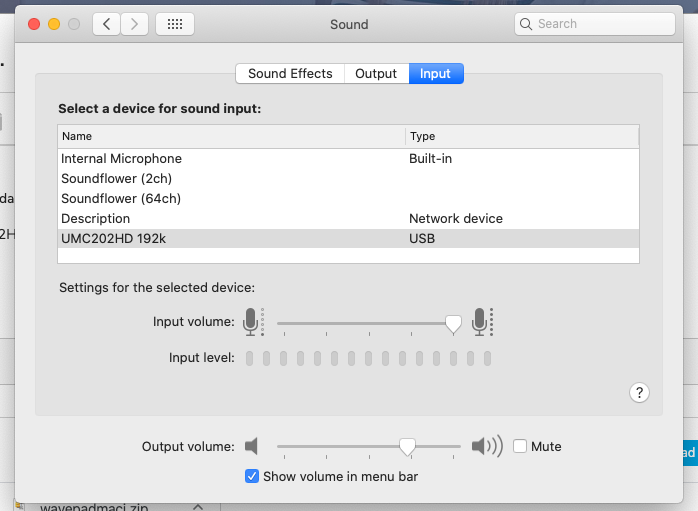 So, what could be wrong with Audacity? When I click Record, no sound shows up even though I speak into the microphone...
Thanks