Hello All;
I am having a cookie issue.
(This is in a server farm, I am not sure if that makes to much of a difference, as the Cookie is saved on the client's system and not on the server(s).)
And the screenshot below, you can see the value is (3)
However, when I try to read it into the SQL Query from a vb.net script, it inserts the number (2)
The Cookie is created with this.
Response.Cookies.Set(New HttpCookie("theAlbumCookie", rsAlbum("AlbumID")))



The Cookie is then read with this.
Request.Cookies("theFArtistCookie").Value)



A response.write, gives the correct value. (Sometimes, as I found out a little later on after posting this)
                




Response.Write(Request.Cookies("theAlbumCookie").Value)




Response.End()



I ran a test real quick and it inserted the correct number.
Then I uploaded another song from another album, and it inserted the number from the previous album, even though the cookie Value is for the current album, which in this case, will be a (4)
Can someone please let me know what is causing it to read the Cookie as a different value, when, as seen in the screenshot, it is a (3)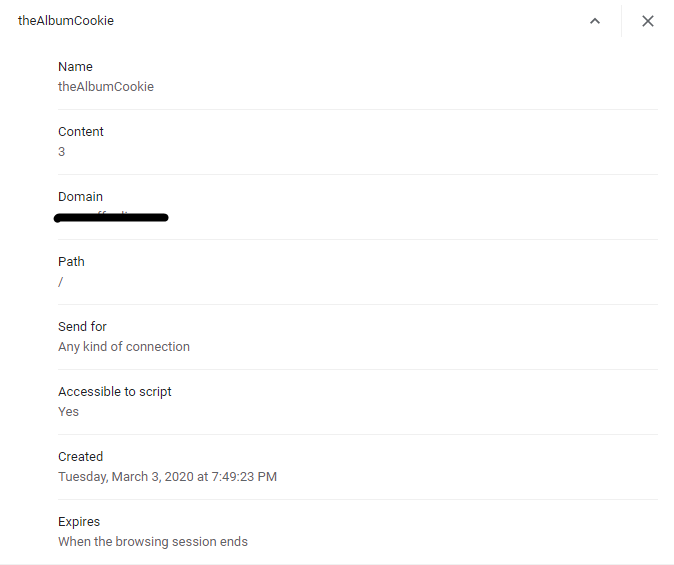 Thanks.
Wayne