Hi
My FortiGate WAN is at 192.168.3.10 - this port is connected to my router which has public IP and LAN IP - 192.168.3.1...
I set DMZ on the router to 192.168.3.10.
I'm stuck on the configuration  -
SSL-VPN Settings - Listen on Port - set to 10444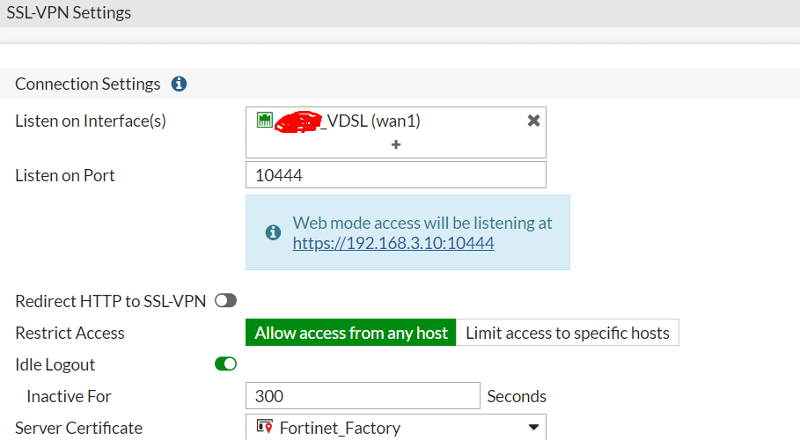 and I get  :
Web mode access will be listening at
https://192.168.3.10:10444
but it doesn't show my public IP... as I see in tutorials ...
and for that reason, I can't get to my portal from other networks..
What am I missing?