Using 22pt text for some work in Word & the font Perpetua.
The font is VERY readable.
But, the line height within paragraphs at 22pt is distracting.
With Single Line spacing selected in Word, tried even 21 point and it seemed to crush lots of lines together.
In addition to Single there are 1.5, Double, At Least, Exactly and Multiple.
What combination of Spacing variables should I apply to 22pt Perpetua text to bring the lines within paragraphs about 25% closer together?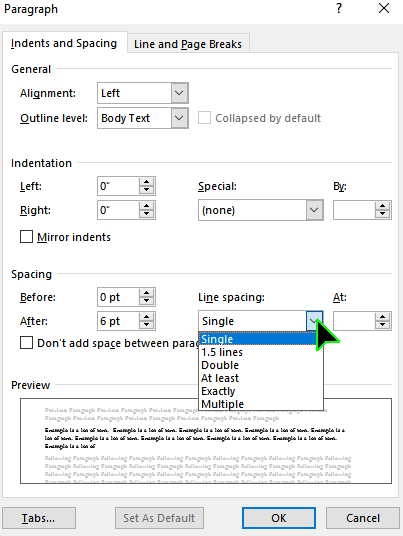 Thanks!
OT