Software Updates Install and Reboot time.
I need help to understand how to coordinate time between install of the updates and the Reboot of the computer.
Let's say the Company policy requires Reboot of the computer after Software Updates install, even if there is no Software Update needed the computer should reboot during it is Maintenance Window.
Correct me if I am wrong in the settings:
1 - Highlight Software Update Group, and in the lower pane / Deployments tab, select Software deployment name  , Right-click on it and select properties. then I  configured the properties as shown below: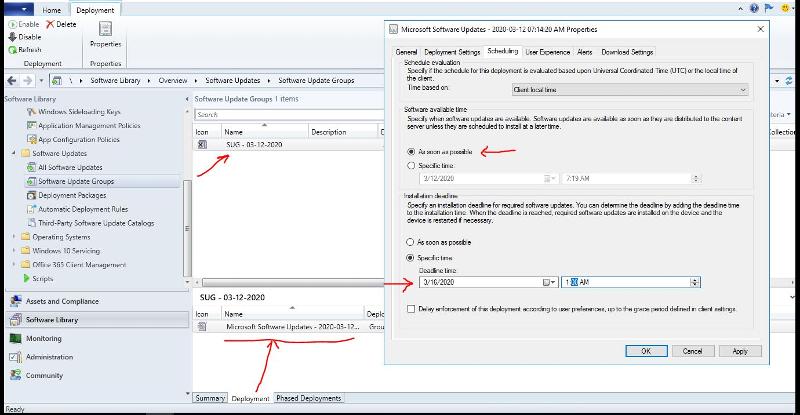 2 - The Maintenance Window for the Collection that the Software Update Group is Deployed to is shown below: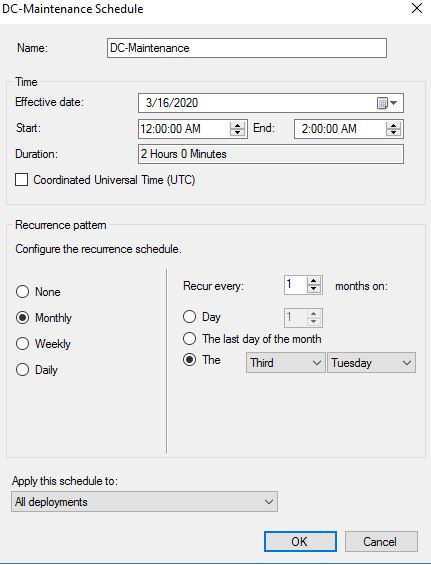 ** I still do not see the settings for Computer Reboot even if there is no Updates to Install...
Any Help will be very much appreciated.
Thank you