The owner of the company has been working on upgrading the Windows Forms application for the past 5 years. He wrote the first one in 2002 with Web Services and he decided he wants a new version using new look-and-feel with WCF and not Web Services.
He's given me the code to continue with this insanity :)
Code compiles, runs, I can log in but then code doesn't connect to WCF. I put debug steps in WCF and it doesn't even stop in the code.
I'll go step by step
1. This is how the project is set up :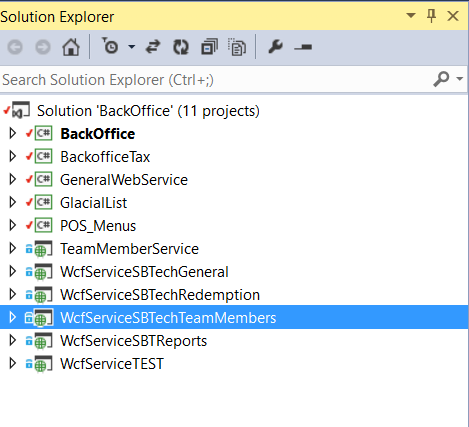 2. I run the code, log in, try some functionality and I get this error: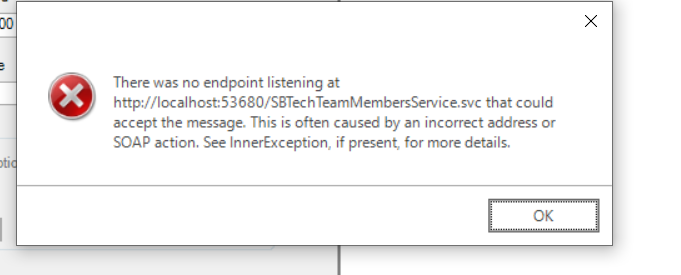 3. Looked at IIS Express and I see these running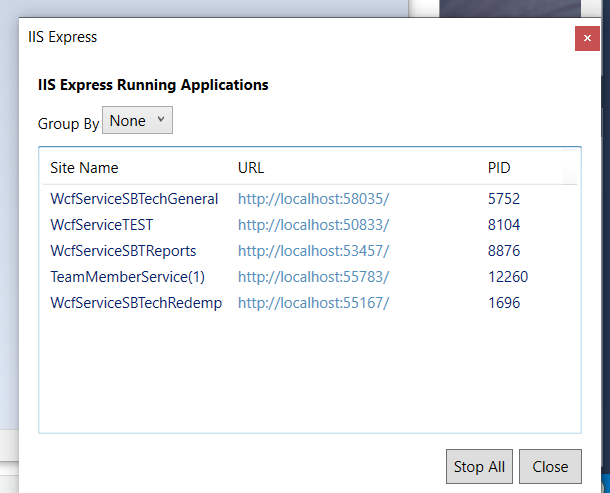 4. I don't see
http://localhost:63680/SBTechTeamMembersService.svc
in the list
5. I tried
http://localhost:53457/
(
this is in the list in step #3
) in the browser and I see a list of code
I tried
http://localhost:63680/
and I get page cannot be displayed.
So, the WCF is not running? If so, how can I start it? why the other WCFs are in the list and this one isn't?