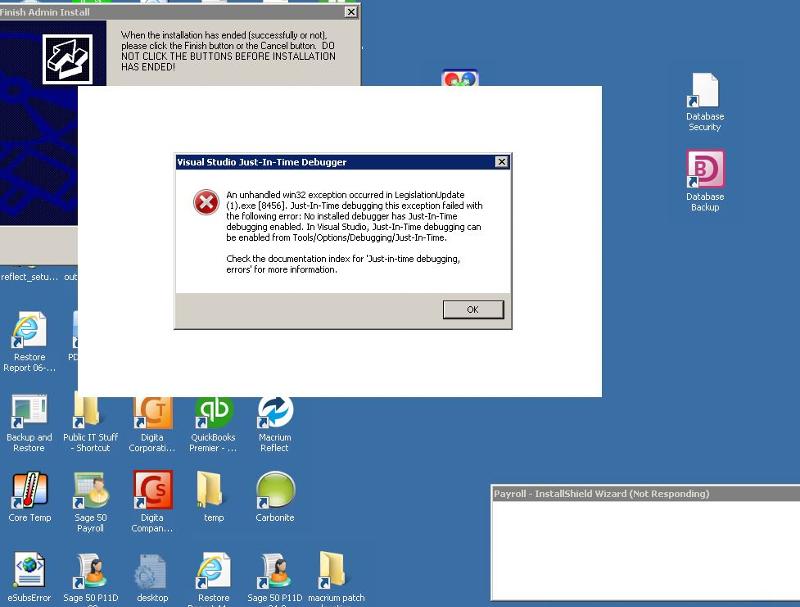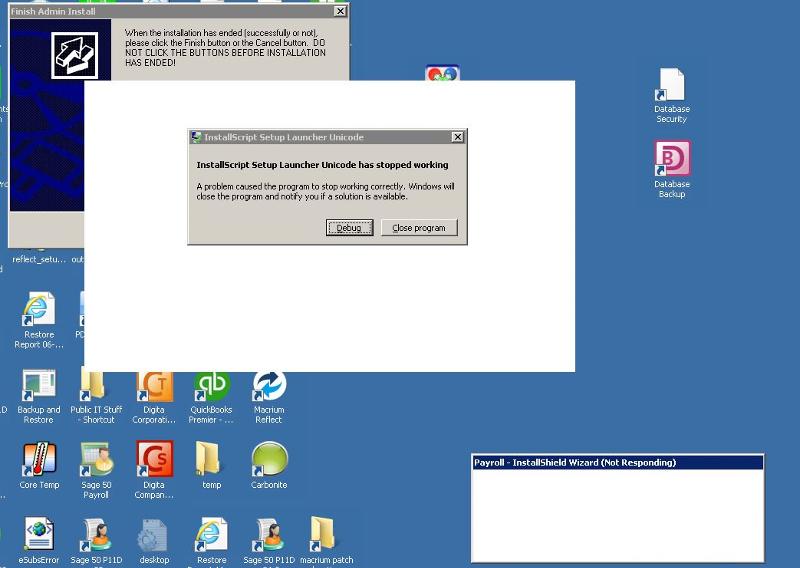 Hi I hope you are well. thanks in advance for your help.
terminal server 2008 r2 (yes.... i know....they haven't got the funds to upgrade yet...)
I've got a big issue here. sage cloud payroll v26.1 requires an update using legislationupdate.exe. you cant log into payroll unless the update is installed, and the update wont install.
it sits there for a long time then i find the following errors on screen and the following in the application log(also see attached pictures). ive tried in both install mode and user mode(i tried installing in user mode in desperation)
Faulting application name: LegislationUpdate (1).exe, version: 26.1.0.0, time stamp: 0x57b887df
Faulting module name: ISSetup.dll, version: 23.0.0.288, time stamp: 0x57b88733
Exception code: 0xc0000005
Fault offset: 0x000525cd
Faulting process id: 0x2108
Faulting application start time: 0x01d60a55ed1ed9bc
Faulting application path: C:\Users\Administrator\Dow
nloads\Leg
islationUp
date (1).exe
Faulting module path: C:\Users\ADMINI~1\AppData\
Local\Temp
\2\{65CC5B
B5-26F5-49
0C-9FB2-64
CF35583BAF
}\Disk1\IS
Setup.dll
Report Id: de57d00a-7649-11ea-a4bd-c8
6000e0ff58