(NOT pivot tables, nor data variable tables.)
Excel Table Structured formulae - finding results are incorrect (i.e wrong). Found switching "on" iteration x2 helped.
Now trying to make a cell entry, using a structured formula approach not standard, = the value of the cell one row above and one column to the right. Results vary and only occasionally are correct.  
Does anyone know of this as an issue or have a solution?
MAC Excel Office 365 latest versions as at 17 April 2020
  System Version:      macOS 10.15.4 (19E287)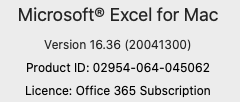 File goes here - I am changing it because it has the wrong example formula in it.
When I saved this file, the above total was reading 570,394.15, except every time I type this text and hit enter, the total increases. Iterations in prefs?  
and same issue of wrong results here: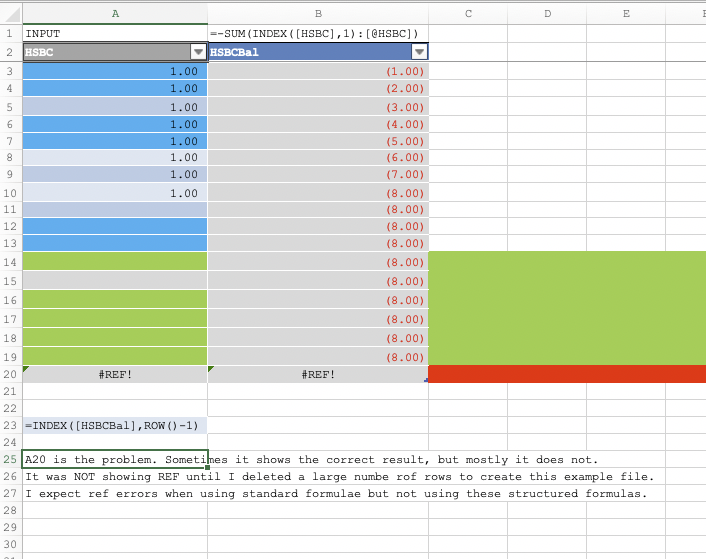 Please do not hesitate to ask for clarification as I know I am struggling for clarity with this.
Long time no see, hope everyone here is well.
Regards
Anthony