Windows Update Question.
Windows 2012R2 Windows 2016 Windows 2019 Servers Windows 10 Desktops and Windows 8.1
VMware 6.7 U2 ESXI 6.7
I recently updated all my Domain Controller with this  Administrative Templates (.admx) for Windows 10 November 2019 Updates.msi
This gave me new admx and adml files
The new feature for Windows update is to select which week to install the updates on.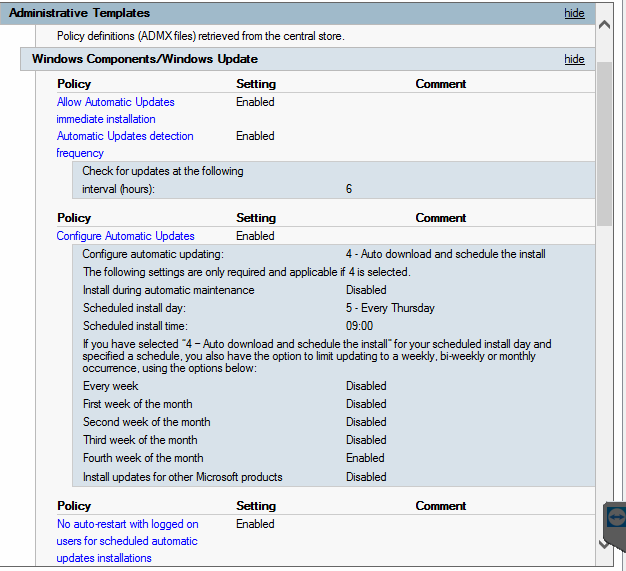 As you can see I have the Forth week of the month "Enabled"
I have Configure automatic updating  4 - Auto download and schedule the install
Scheduled initial day is 5 Every Thursday  
Scheduled Time is 9:00 AM
With these settings my servers installed the updates yesterday which was Thursday.
But it was not the 4th Thursday in the Month.
I need the updates to only install on the 4th Thursday of each month.
Doing this so I will not have to reboot more than once a Month since MS send updates out multiple times a month now.  Patch Tuesday and patch Monthly now
Any ideas or suggestions
Thank you
Tom