I'm on "code-cleanup." I do "git pull" in order to get the most up to date changes from the remote repository.
Instead of getting what I thought would be just a quick listing of the files that were to be updated, I get a prompt to create a message. Not certain of what was getting ready to happen, I typed ":qall" and returned to my starting point, but I saw this: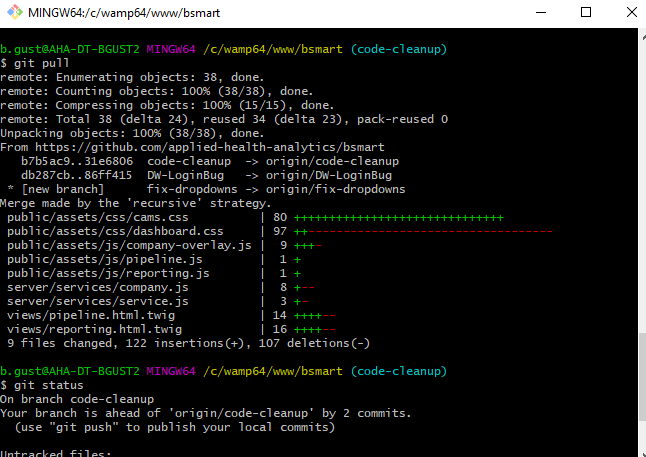 What just happened?
I'm assuming I brought down all of the changes from the remote repository, but the prompt to enter a message caught me off guard and I hate the idea that I just knocked something over...
What did I just do?