Good Day,
We currently run 2 servers in Office A ( Modupe Office) which is 250meters apart from office B ( Oshifila Office ) currently connected with the ubiquity beam m5.
The 2 servers use the promox. Based on the attached diagram, we are hoping to have the 2 servers backed up in the other office. Have a central storage nas server for all work station at Oshifila, which will also be backed up at Office B ( Modupe Office) Then both will back backed up at an apartment outside of both office, but which is connected through the uap ac pro to it.
Whats your opinion about the frame work and choice of devices. Thank you. And for traffic, we are hoping it'll be during non office hours.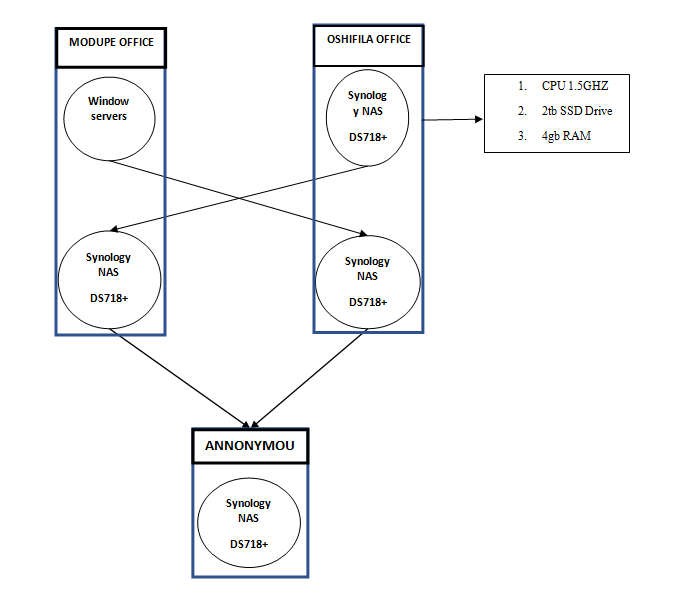 To back up our window servers to Synology NAS we will be using the Active Backup for Business on the Synology