SCCM Import Drivers.
In SCCM Server I have download drivers to this folder: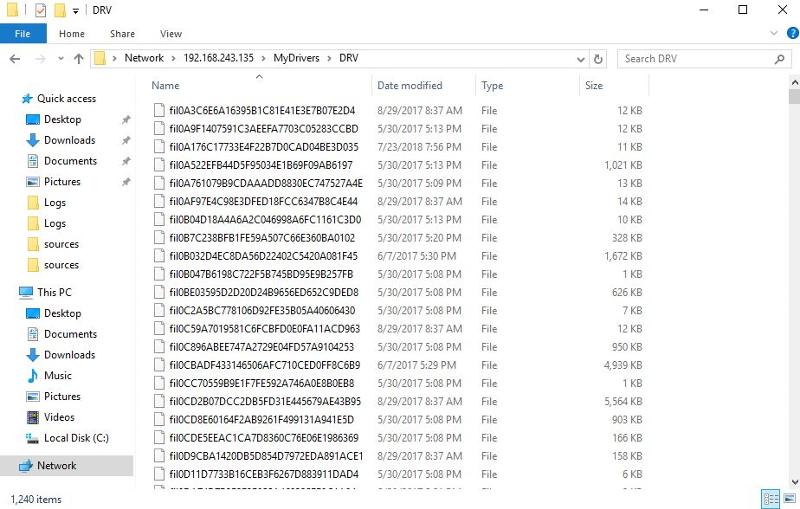 As you can see the 192.168.243.135 is the SCCM server itself.
However When I run the Import drivers wizard and put the UNC path to the folder where the drivers are located,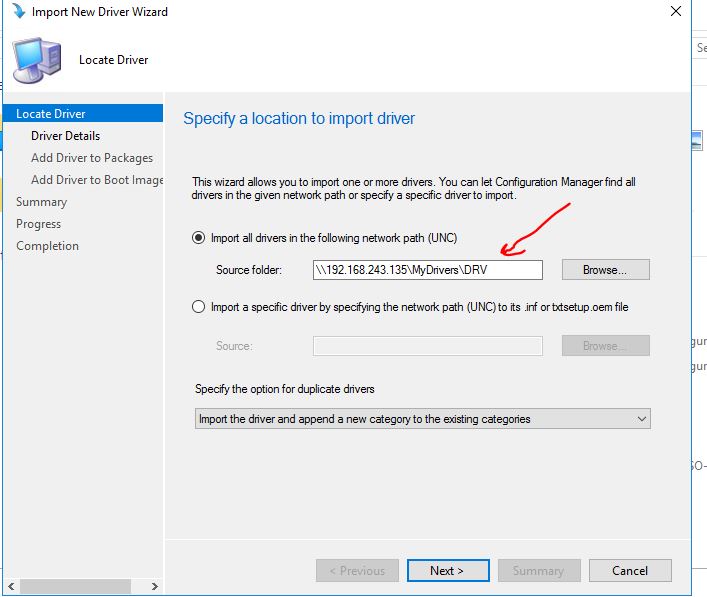 I get the following error: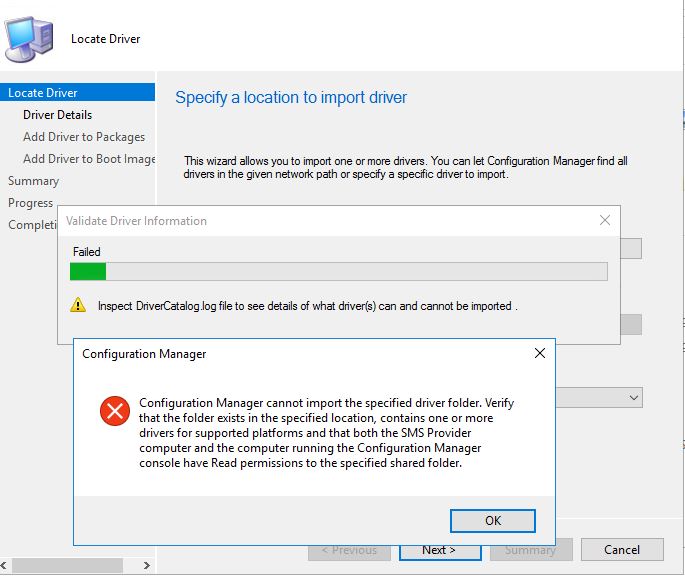 I do not think it is permission, since I can browse to the folder as shown on the first screenshot.
Any Help?
Thank you