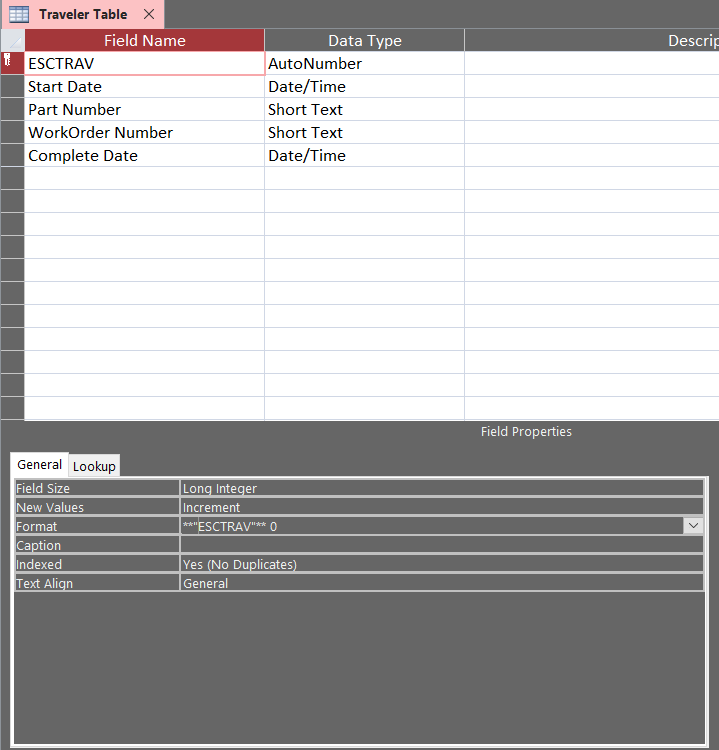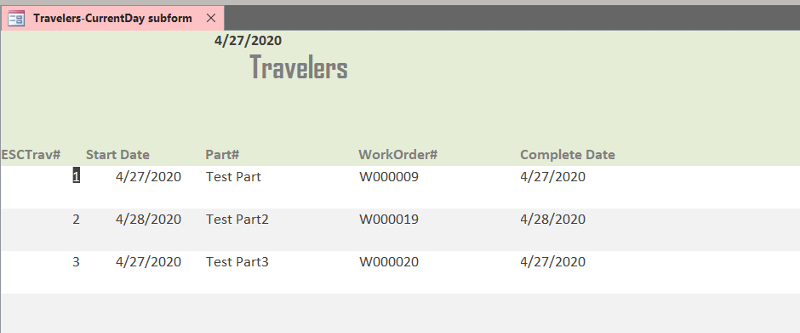 Please review the attached images. I am not an Access wizard, but I believe I have set up correctly
an Access Alpha AutoNumber. When I look at the results on my Form, it is not displaying correctly.
I expect the Alpha AutoNumber to display as follows: ESCTRAV1, ESCTRAV2, ESCTRAV3, etc.
Instead what displays is 1,2,3,  What did I do wrong?
Any help with this would be appreciated. Thanks in advance for any help!
Rick