How do I use GPO to control Windows Updates with the following specs?
Download only and allow administrator install manually.  No user allows to install.
My current config. showed below.  But when login as administrator, "Install Now" button is grayed out.  What policy I need to change so that only admin. can install updates?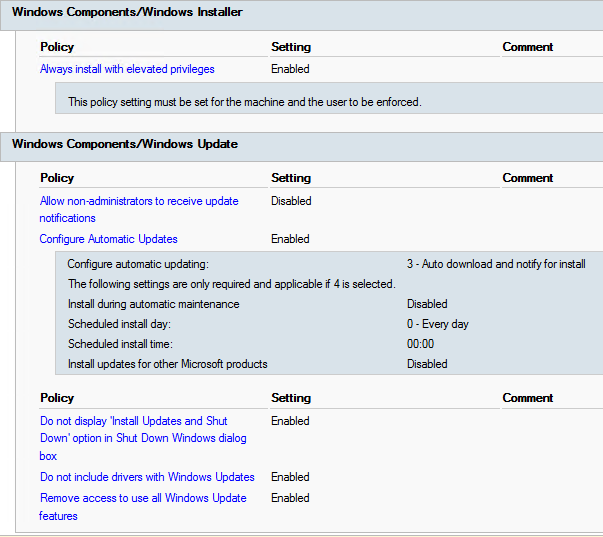 Thank you