"Windows cannot find the Microsoft Software License Terms. Make sure the installation sources are valid and restart the installation."
I am running a server decommission for a client.
They have two physical HP Servers running as Citrix XenApp servers And then some VMWare Hosts. The VMWare Hosts are being decommissioned.
Currently 2 Domain Controllers (running as VMs and running Server 2012 R2 Datacenter). The plan is to recycle both Citrix servers as 2016 Domain Controllers. Both of the Citrix servers running on Server 2008 R2 Enterprise and are to be upgraded to Server 2016 (first to Server 2012 R2 Datacenter and then to Server 2016). Client has the correct licenses in place. Spec of the Citrix servers (both the same):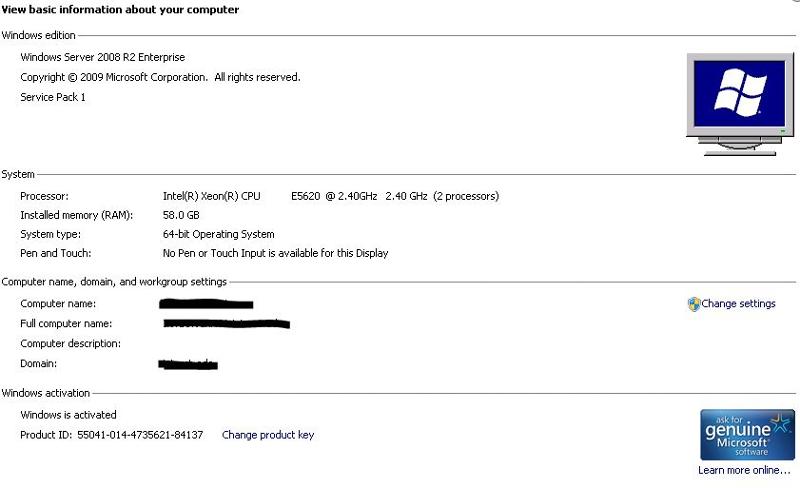 So, I logged onto the MS Volume License Center yesterday and downloaded the 2012 R2 ISO. Running the setup.eve from the first HP server via RDP and getting: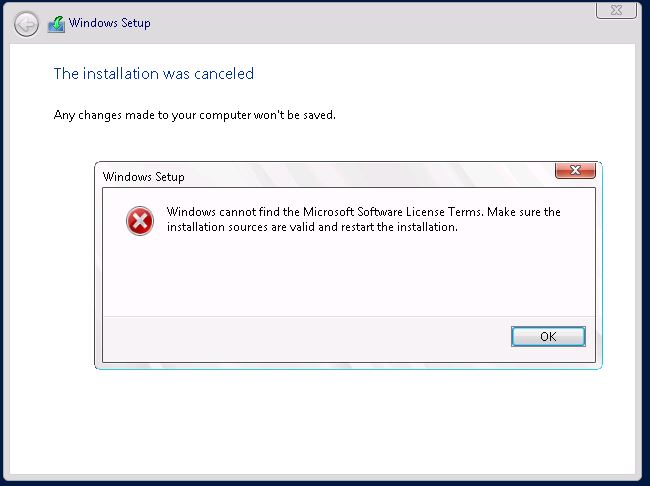 I have searched the web for this error and there seems to be a few fixes:
Corrupt ISO - have downloaded twice from MS VLSC and same result
When getting this error on a VM increase the RAM. Not this as it not a VM
Change the \sources\ei.cfg file to state 'OEM' as Channel - tried and same result
Mount as ISO - tried that. Same Result
Boot from DVD
Due to COVID19 lock-down in UK I need to carry this our remotely. I have tried to run the same via the KVM and results  in the same error: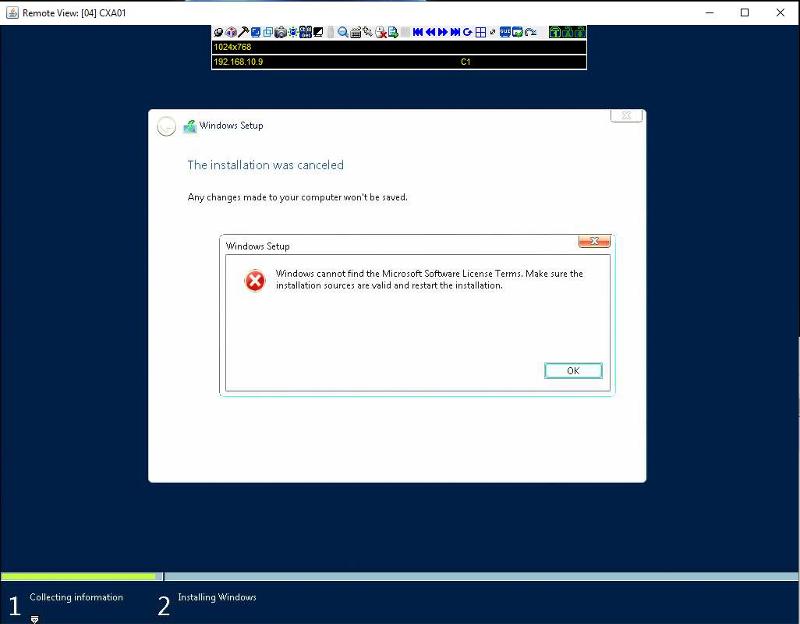 Any thoughts?