Local pizza shop owner was getting attacks on router, the POS system was crashing, not printing etc.
He called Comcast and tech said router was being attacked from outside and they could not help.
 I logged into router and changed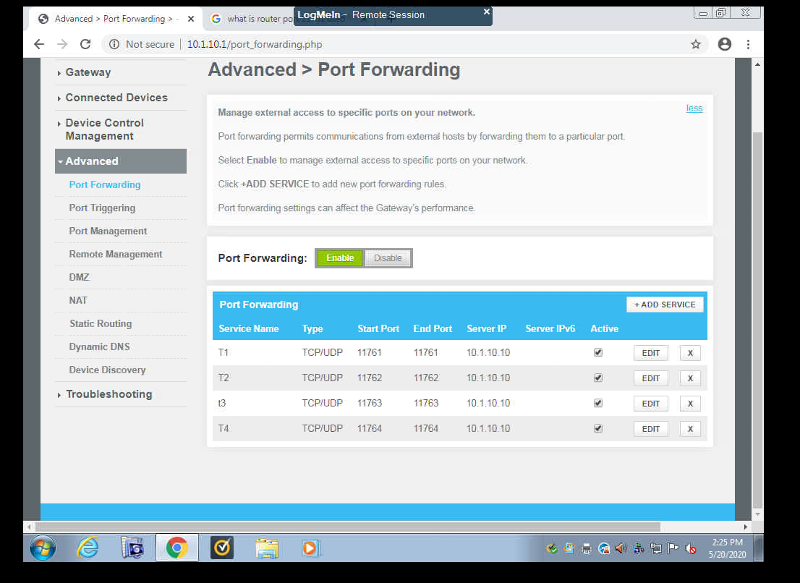 the password.   I noticed that there is port forwarding turned on for ports 11761, 11762, and 11763.  See attached image for what I see.
Is it normal for port forwarding to be turned on for these ports?  Does it have anything to do with the external attacks?
Thanks,
cja