Hi Experts,
Referring to this rough diagram of my LAN: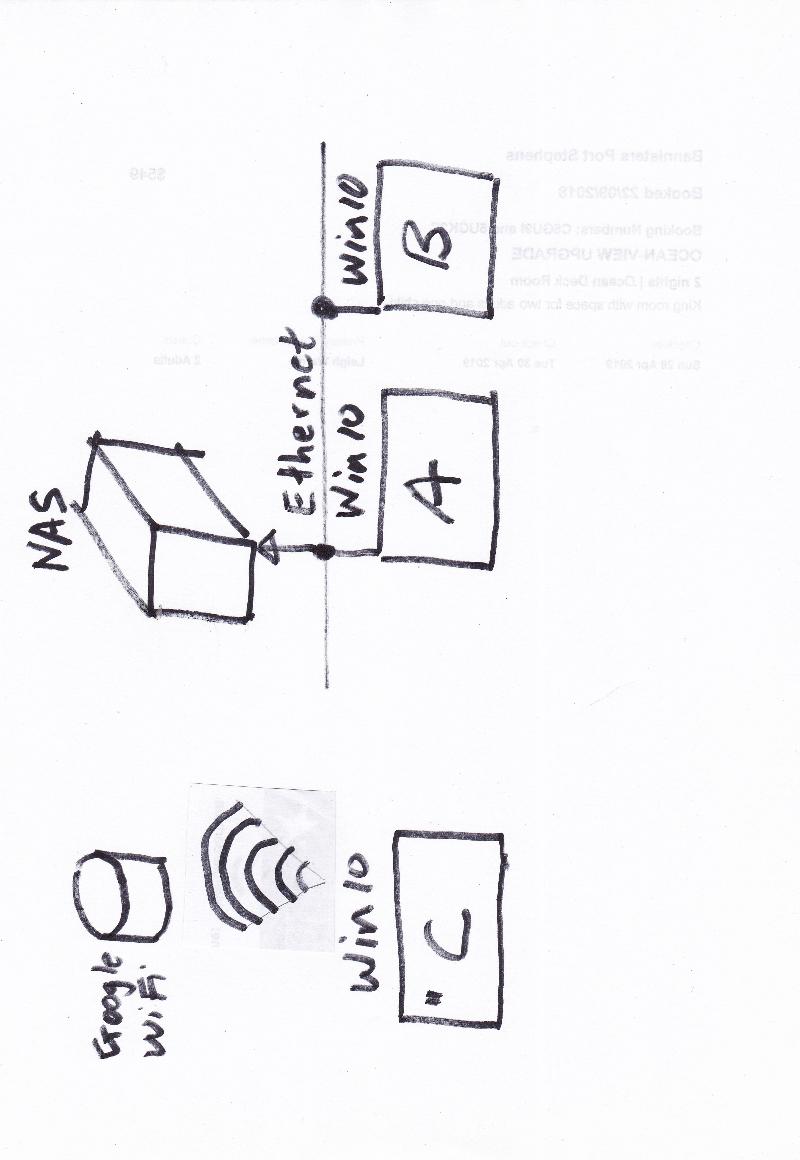 All my PCs run Windows 10 Pro.
Let's call them A, B and C.
A and B have full network features.  They share folders between each other.
C is connected wirelessly.  Internet is OK and it can access my NAS.
But C cannot see B or C.
I use a network scanning ap and it does not see A or B.
Conversely A and B do not see C,
Not sure if it relevant, but A and B have addresses like 192.168.0.n
My WiFi uses Google WiFi.
C's address is 192.168.86.x
Regards,
Leigh